The Another Big blow from Google (already dominating the search engine market) to other OS giants, this time Google is into the Operating System Battle with its Google Chrome Lightweight OS. Just before nine months Google came up with Google Chrome, which has about 30 million users now.
Google Chrome OS is an open source, lightweight operating system that will initially be targeted at netbooks. It code will be open-sourced and netbooks running Google Chrome OS will be available for consumers in the second half of 2010.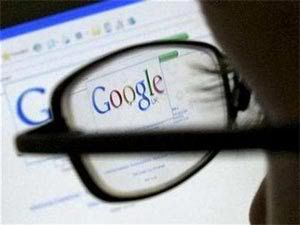 Key aspects of Google Chrome OS
Speed
Simplicity
Security
Fast
Lightweight to run faster web applications
Sundar Pichai, VP Product Management and Linus Upson, Engineering Director said in Official Announcment:

Computers need to get better.

Google Chrome OS will be used with Google Chrome Browser.

We're designing the OS to be fast and lightweight, to start up and get you onto the web in a few seconds.

Going back to the basics and completely redesigning the underlying security architecture of the OS so that users don't have to deal with viruses, malware and security updates. It should just work.

Chrome OS is being created for people who spend most of their time on the web
Chrome OS will run on x86-based PCs, as well as machines built around the ARM processor (such as so-called smartbooks).
So what does this mean for Android? According to Google, Chrome OS is in no way connected to Android, and that while Android was created with smartphones, netbooks, and other devices. Android was designed from the beginning to work across a variety of devices from phones to set-top boxes to netbooks.
Major Work Focus:
Getting instant access to emails, without wasting time waiting for their computers to boot and browsers to start up.
Access to data without worrying about losing computer or forgetting to back up files.
Better computing experience
Stay tuned to inforids.com for more on Chrome OS, and follow us on Twitter @techprism.