Back Linking, One of the most important aspects of increasing your Google Page Rank is still a traffic generator. Back Links are not only good food for search engines but search engines still believe that back-links are an important factor in assessing your site, so until that changes, we still have to work at generating valuable back-links. Although website directory submissions as the only alternative.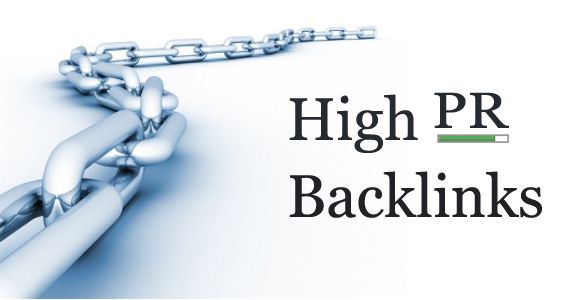 So, Back Linking provides you with that extra traffic that you may not think to get normally. It also helps gaining persistent readers who just jump onto your website while surfing & finding useful things online. The methods shown underneath are becoming popular as alternatives to plain directory submissions. Allow the steps below to inspire you to think of other ways to generate back-links.
Keep these in mind always because they are real traffic booster.
URL directories
Old method but most effective is to submit your sites to  search engines. As there are thousands of these directories on the internet, you really need to use  directory submission software to save yourself some time.
Organic back-links (Natural)
Its all that you don't have to worry about because its a time taking normal process. As your site's stature grows, you will automatically receive organic back-links from other web masters. This will take time as your site grows and the content becomes more valuable.
Forums, guest books and comment boxes
One technique that brings you most of the readers is joining forums, writing guest books &  feeling free to comment  on websites.  By leaving comments in forums, guest books or blog comment fields, you can generate back-links in an instant. Remember to put your URL in your signature.
Article Marketing
Show them content richness and uniqueness at your blog.

See article on How TechCrunch is ruling tech Media.
These have become intensely popular recently and are widely touted as the most efficient way to build back-links to your site.
Blogging
Blogging, yes its the thing letting readers know what you know about. By creating a free account with one of the blog hosting providers, you can set up your own blog in 5 minutes. By creating related content in your blog, you can sprinkle in links back to your main site as often as you wish. Try to put the best content in your articles.
You can see the 10 most important things bloggers need to know before writing a blog article.
Creating something free

An exciting idea is to create interesting things like softwares, websites templates for blogger, themes for wordpress & then providing them free to the readers.  You do not even need to be a programmer, you can achieve this using software tools available on the internet. Once you have made the software & themes available for download on your site, you can submit to hundreds of software directories who will then link back to your download page.
Remember that:
Free softwares & themes spread like Fire.
Social bookmarks
Shared bookmarks, the most popular one allow other users to see which links are valuable. Create accounts on the most popular Bookmarking sites and share your site's URL together with other bookmarks.
Google knol
You own the knol and no-one else can edit your entry, so this is a great opportunity for creating your own back-links legitimately.
RSS marketing
Create an RSS feed for your site or blog and use Feedburner to publish it to hundreds of RSS aggregators.
Video marketing back-links
Creating video channels including your own informative videos, you have opened up another method of generating back-links: Submit to YouTube and post your hot URL in the description box.
These strategies make up a killer back-link arsenal, now you need to spend some time investigating each topic.
Make sure your back-links are relevant to your site and you will succeed.
The search engines will show your more love and you will watch your traffic grow tremendously onto your website like never before.