I'm sure all of you have had this experience at one point or another on the internet: You're searching Google for something specific (say "3mm Blue Zircon 14kt Yellow Gold Prong Set Labret"), expecting some high quality websites filled with lots of opinions, advice, and less redundant information. However, the end result is that you find a bunch of poor-looking pages with redundant or useless information. The sites seem sketchy, deceptive, and perhaps even a bit surreal. Things don't really make sense.
This is because your search, although it was specific and long-tail, has been dominated by sites employing blackhat SEO techniques. These techniques include:
Spamming low-quality articles on link-building portals, sometimes known as directories, publishers, and the like.
Article spinning – similar to spamming but involves rearranging words in articles with software so that Google doesn't detect it as spam.
Keyword stuffing – jamming content full of keywords intended to target specific search results, resulting in low quality, unreadable articles.
Cloaking – giving different content to Google's search engine spider than the actual content on the site for the purpose of appearing higher in quality than in actuality.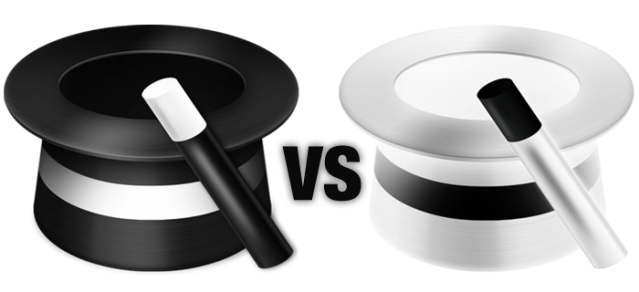 There are many other techniques, some which combine all of the above techniques as well as a few other complicated maneuvers such as re-posting comments and tweets from other sites to appear like a legitimate site with lots of user-input.
Why You Should Avoid Using Blackhat SEO Techniques
There are a variety of reasons not to use blackhat SEO techniques. One is that it decreases the end-user experience of everyone on the internet. People are less likely to trust search results, trust websites, and may even surf the web less as a result. This decreases the value of searches for everyone.
It also gives the term and profession SEO a bad reputation. When people get search results to horrible quality websites filled with spam or terrible content, they assume that this is the result of SEO specialists. Budding SEO specialists may see these techniques and view them as effective, thus increasing the amount of spam and valueless content on the internet and in search results.
The most compelling reason to avoid blackhat SEO techniques is because their effectiveness is always temporary. Sometimes they won't work at all. And when they do work, it is only a matter of time before Google wizens up, adjusts their search algorithm, and punishes those sites with blackhat SEO techniques by decreases their search ranks exponentially. And then all that effort you put into blackhat techniques was for nothing (or at most, a year or two of successful search results). This is why it is much more effective to try to do something real and actually valuable in your online marketing. You will attract a loyal audience, and your traffic won't ever vanish because of a Google update.
Why You Shouldn't Avoid Blackhat SEO Altogether
While I don't want any of you to copy or emulate blackhat SEO techniques, it is important to read up and analyze current blackhat trends. Many blackhat techniques have close relationships to other whitehat techniques. For instance, article spamming is similar in concept to guest posting. The difference is that, in guest posting, you write unique articles and aim for high quality content so that people actually click the link back to your blog.
For this reason, I advise you not to completely ignore blackhat SEO. Read about it, research it, study it, and understand it. Think creatively about how these techniques can be adjusted and refined to become more ethical, whitehat techniques. Then once Google lays down the hammer on the sites employing a certain blackhat technique, your whitehat parallel of that technique will probably still be helping your site out.
This guest post is contributed by Lauren Bailey, who regularly writes for best online colleges. She welcomes your comments at her email Id: blauren99 @gmail.com.