The best way to lower the loads to the server resources if you are using WordPress powered website or blog, is to use caching plugins which can optimize for faster webpages loading just like you are turning the pages of a book. Besides this there are a lot of various tips and tweaks you could do, however the easiest way to get the job done would be to try out some of the many cache plugins for the blogging platform(mainly WordPress) to staticize, speedup & increase responsiveness of webpages.
So, here you can understand about caching & some best plugins that use can use for your WordPress blogs & websites.
What is caching & why use it?
In the hosting world, cache is a duplicate of a web page or image that is stored elsewhere either on the client side or on the proxy server, when the original isn't or shouldn't be available. So, by saving a copy, the retrieval of same webpages that are requested frequent from the client side are proveided at client level, which make the request-reply process more faster & reduces load on the server.
Not everyone has the fastest, most advanced servers to host their sites on. For this reason, it may be necessary for you to begin caching, or at least looking into this form of website optimization, if you notice that your pages are taking a long time to load or you want to reduce the bandwidth that your site uses monthly, at least to some degree.
Most of end-user response time is tied up in downloading all the components in the page: images, stylesheets, scripts, flash, etc. As 80% of the end-user response time is spent on the front-end. Reducing the number of components in turn reduces the number of HTTP requests required to render the page.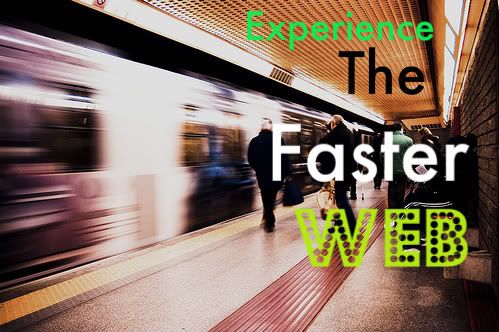 Here are some quick reasons for using caching in web world
Provides a faster access to websites & its webpages
Increases responsiveness at the client side
Decreases network latency & download time of images, php, scripts, flash etc.
Understanding caching system using WordPress Plugins

There're two best performance enhancing caching solutions available for WordPress WP-Cache and WP-Super Cache. Both do an awesome job of caching posts/pages to help keep your website surviving in race of fasters.
The Faster is the Fittest in the Survival Race
This plugin is an extension of the original version, generating static HTML files form your dynamic WordPress blog. There are several options included with the plugin, including the ability to turn off or serve dynamic files to certain groups of visitors. This is the best plugin (if you install any) for combatting the "social networking" effect of having a lot of visitors access your site in a relatively short period.
This plugin generates static html files from your dynamic WordPress blog. After a html file is generated your webserver will serve that file instead of processing the comparatively heavier and more expensive WordPress PHP scripts.
WP-Cache is an extremely efficient WordPress page caching system to make you site much faster and responsive. It works by caching Worpress pages and storing them in a static file for serving future requests directly from the file rather than loading and compiling the whole PHP code and the building the page from the database. WP-Cache allows to serve hundred of times more pages per second, and to reduce the response time from several tenths of seconds to less than a millisecond.
WP-Cache started from the "'Staticize Reloaded"' by matt and billzeller. Most of their recommendatiosn also apply to WP-Cache. Current version, WP-Cache2, is a huge improvement over previous versions of WP-Cache.
This plugin can be used in addition to WP-Cache or WP Super Cache, ideal for caching the widgets of your site. Even though you might not think of your sidebars taking a long time to load, they are often more complex than a traditional post, especially when they are trying to access the database. Additionally, you rarely update the sidebar widgets, other than adding in new advertisements or changing links.
Installation is easy – download the plugin, upload it to your server, activate it, and you're ready to go.
This plugin was specially designed for sites that run on low resources. It is able to manage both plain and GZIP compressed pages, automatically cleans the system to reduce disk usage, and is easy to configure. Some configuration is required.
Here are some of my favorite cache plugins for WordPress, besides presented above:
Conclusion
If you find that certain areas of your site take a long time to load for no clear reason, it might be worth looking into at least one of these plugins. Most are compatible with WordPress 2.8 and can do a good job at ensuring it takes a longer time for your site to go down if you see a large influx of new visitors in a short period of time.
I may take a more in-depth look at some of the plugins in the future.
Experience the Faster Web